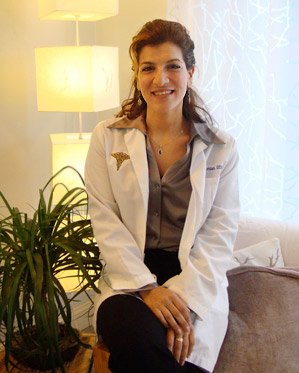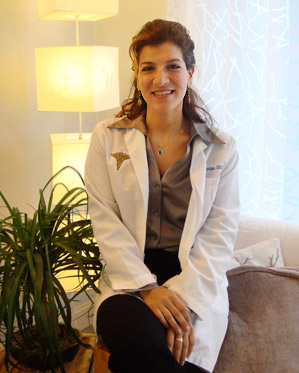 Dr. Javidan received her dental degree from Northwestern University Dental School in 1998. She then served in the National Health Service Corps at the Cherry Street Dental Clinic in Grand Rapids, Michigan, for two years, where she emphasized on pedodontic dentistry and oral surgery patient care. During this time Dr. Javidan was active in the community offering dental screenings to the local grade schools and presentations on the high school level.
She then joined a private practice, Dental Care Partners in Cleveland, Ohio, offering a wide array of general dental services, emphasizing on endodontics and cosmetic dentistry. During her private practice she attended classical literature and current literature classes on a volunteer basis at Case Western University, Endodontics department.
In 2002 Dr. Javidan enrolled at Loma Linda University for her advanced endodontic training. She worked under her mentors Drs. Mahmoud Torabinejad and Shahrokh Shabahang to perform research on Mineral Trioxide Aggregate and surgical techniques.
Dr. Javidan has published articles in the Journal of Endodontics on pulp capping techniques and surgical endodontics. She has presented on the Direct and indirect techniques of using MTA for pulp-capping at the Southern California Academy of Endodontics. She has also worked on seminars and meetings to educate the new endodontic techniques at Loma Linda University.
Dr. Javidan is a member of the American Association of Endodontics, the North California Academy of Endodontists, the American Dental Association, the California Dental Association, and the Mid-Peninsula Dental Association.
Dr. Javidan is dedicated to providing quality patient care using state of the art equipment and techniques. She believes in strong communication and teamwork with patients and their general dentists to ensure optimal care. Outside of the office she enjoys spending time with her husband and 18 year old son.